10 "Best" AI Stock Trading Bots (May 2023)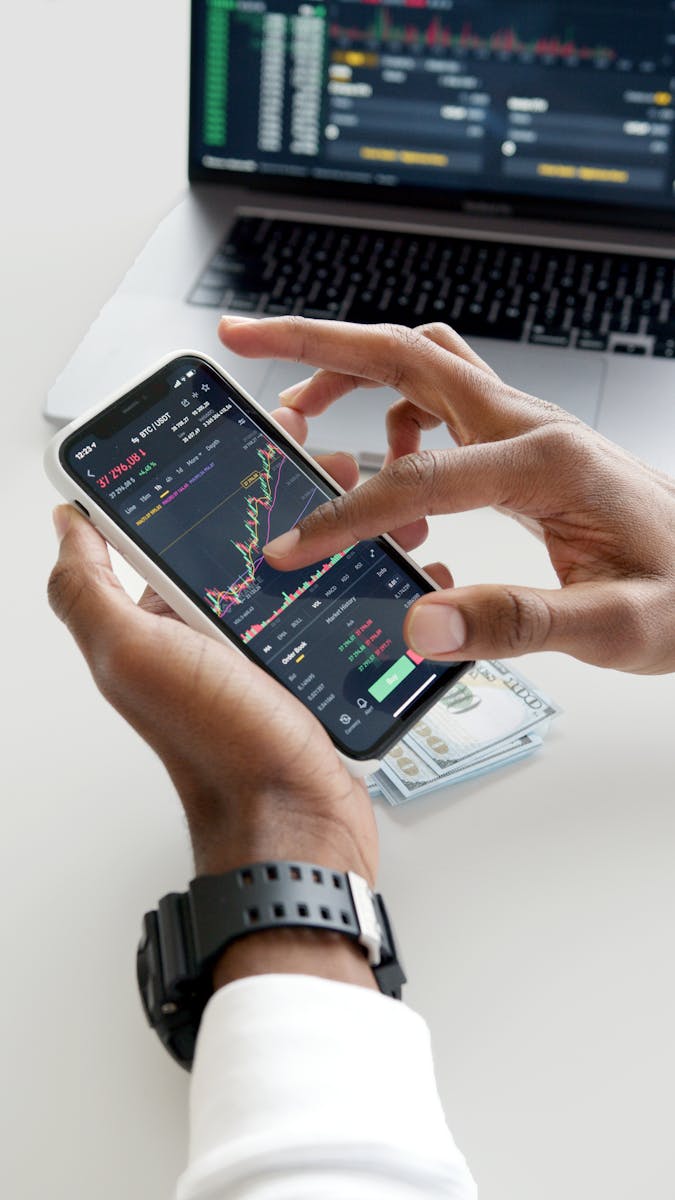 10 "Best" AI Stock Trading Bots (May 2023)
In recent years, technology has revolutionized the world of finance, and Artificial Intelligence (AI) has been at the forefront of these changes. One notable development in this space is the introduction of AI stock trading bots that can analyze large datasets and generate buying or selling signals. To help you make informed decisions about using such bots, we have curated a list of the top 10 AI stock trading bots available as of May 2023. These bots are designed to provide investors with advanced tools and insights for monitoring, analyzing, and executing trades with minimal human intervention. Each bot has its unique features, technical indicators, and algorithms that set it apart from others in the market. In this guide, we will discuss the key features, advantages, and potential drawbacks of each bot to help you choose the best option for your needs. Let's dive in and explore how these AI-powered stock trading bots can simplify and streamline your trading experience, potentially improving your overall trading performance. For each bot, we will provide an overview followed by six key points that cover its features, pricing, compatibility, and more.
1. AlgoTrader
AlgoTrader is a comprehensive algorithmic trading platform with integration capabilities for various APIs and data feeds. It enables automated trading in stocks, forex, cryptocurrencies, derivatives, and other financial instruments. This powerful and customizable platform offers risk management tools and backtesting features to help traders optimize their strategies.
Example: A trader looking to develop a custom algorithm can use AlgoTrader's built-in Python scripting engine to create, test, and execute their strategies.
Automatic order execution with support for multiple asset classes.
Built-in Python coding and machine learning libraries.
Highly customizable with several plugins and extensive API support.
Pricing: Free for the basic platform, additional costs for advanced features.
Compatible with Linux, Windows, and macOS platforms.
Offers robust 24/7 customer support through email and chat.
2. Trade Ideas
Trade Ideas is a cloud-based AI-powered stock trading analysis and idea generation platform that scans the market for profitable opportunities. The platform offers dynamic risk assessment metrics based on your trading goals, helping you make consistent profits while minimizing losses.
Example: A user can set personalized alerts in Trade Ideas for specific stocks or indicators, allowing them to act on potential profit opportunities quickly.
Real-time AI screening of trading opportunities.
Holly, the AI-driven trade assistant, generates buy and sell signals.
Customizable charting tools and technical indicators.
Pricing: Plans starting from $118 per month with annual billing.
Cloud-based platform; accessible from any device with an internet connection.
Dedicated customer support through chat and email.
3. Tickeron
Tickeron is a user-friendly AI-driven trading analytics platform designed to provide beginner and expert traders with insights into market trends, statistical projections, and pattern recognition. The platform offers various tools and features to help investors develop informed trading strategies, enhance their understanding of the markets, and ultimately become more profitable traders.
Example: With Tickeron's Portfolio Advisor tool, users can get personalized portfolio recommendations based on their financial objectives and risk tolerance levels.
AI-powered market analysis and trend predictions.
A wide range of trading tools, indicators, and educational resources.
Pre-built trading strategies powered by AI.
Pricing: Free access to basic features, premium plans starting from $49.95 per month.
Cross-platform compatibility through a web-based interface.
Provides responsive customer support via email and chat.
4. QuantAnalyzer
5. iFlipInvest
6. eToro
7. Wealthsimple Trade
8. EquitySim
9. Trality
10. Motley Fool's Stock Advisor
Summary Table
| AI Trading Bot | Notable Feature | Pricing (starting) | Compatibility |
| --- | --- | --- | --- |
| AlgoTrader | Python scripting engine | Free- Basic plan | Linux, Windows, macOS |
| Trade Ideas | Holly trade assistant | $118/Month – Annual billing | Cloud-Based |
| Tickeron | Portfolio Advisor tool | $49.95/Month | Web-Based |
In conclusion, AI stock trading bots have the potential to elevate your trading experience by providing powerful tools and insights to enhance your decision-making capabilities. However, always remember that no trading bot can guarantee success or eliminate risks. It's crucial to fully understand their features and limitations before incorporating them into your portfolio strategy.